Due to the hazardous road conditions and frigid cold, we have decided to cancel all Sunday activities at Evangelical Methodist Church for January 7, 2018. We do not want to jeopardize anyone's safety, so please keep safe and warm and check in on friends and neighbors.
Pastor Sean will still be preaching via Facebook Live at 10:30am from Mark 1:40-45. This is his first sermon of the new series, The Untouchables. To tune in, please visit the EMC Facebook page (facebook.com/ecityemc) and be sure to click the 'Like' and 'Follow' buttons for updates and notifications (see picture below).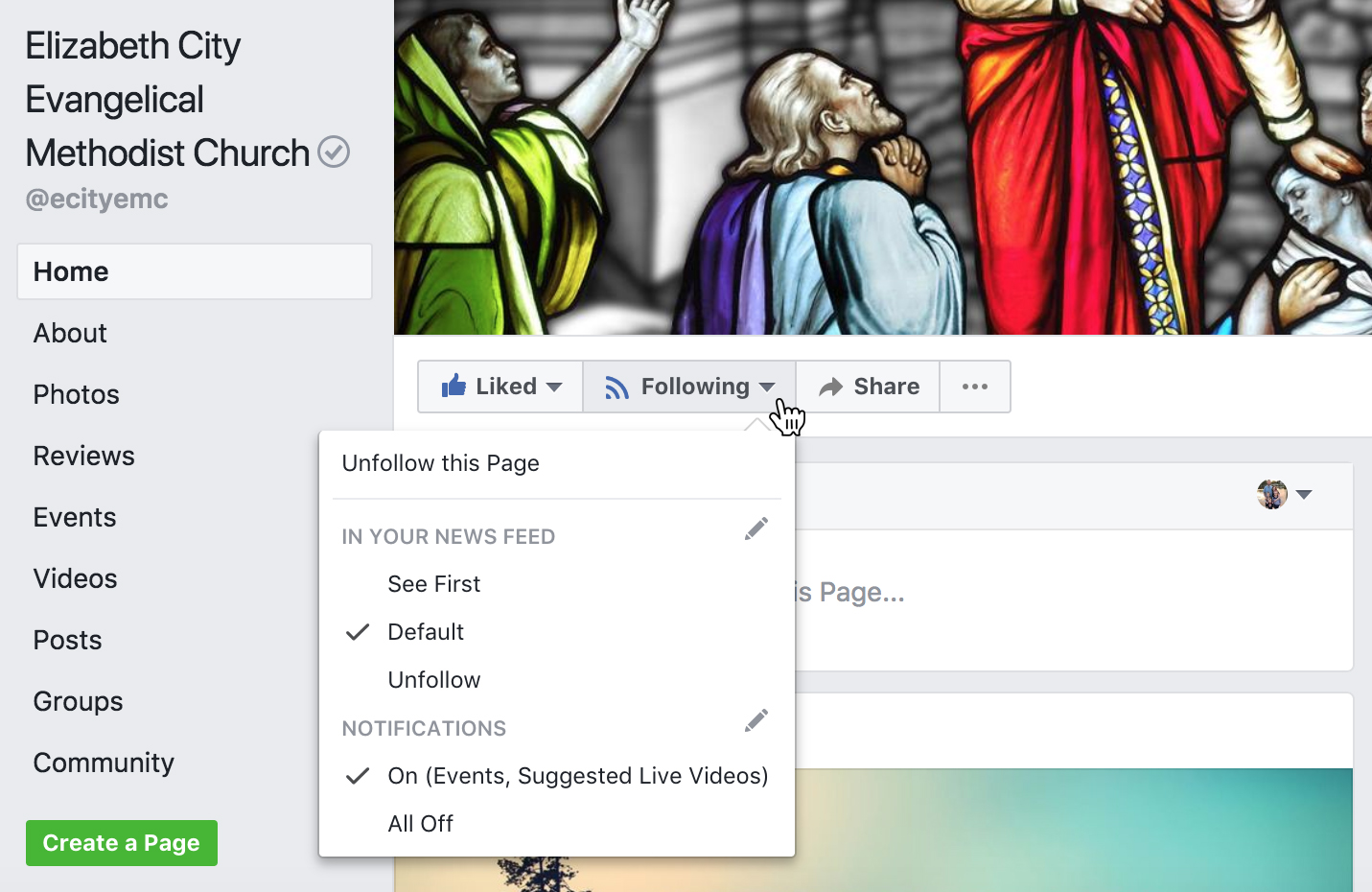 May God bless you and your family as you worship together this very cold and icy weekend!