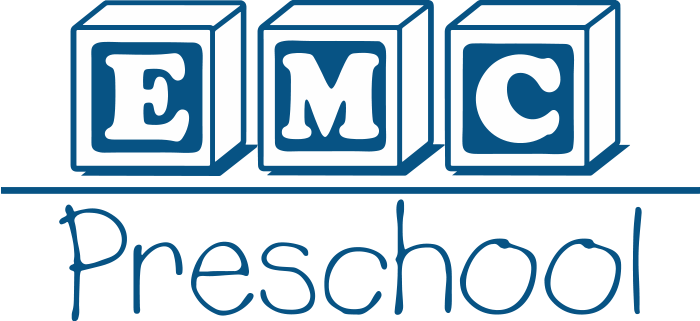 When you enter our preschool, you are entering into a loving and fun-filled Christian learning environment. Our goal is to help preschoolers soar and thrive by aiding and supporting their growth in all areas of development: cognitive, social, emotional, physical, and spiritual.
We are so blessed to have wonderful and qualified teachers committed to working within each child's comfort zone to ensure optimal social, emotional, and educational results.
Our "Cubbies Chapel" offers an exciting time of learning about God from our EMC pastoral staff. Our preschoolers are taught about God's love through Bible stories and everyday experiences. We help them see that they are valued and loved by God.
For more information, please contact our office Monday through Friday from 8:30am-12:30pm at (252)264-2254 ext. 208. We will be glad to show you around and answer any questions.
Educational Programs
Toddler Program (Age 2)
Our toddlers are offered a variety of opportunities to explore their world through play. Gross motor skills and social skills are developed through both structured and unstructured play. Their days are filled with music, art, dance, story times and more.
Preschool (Age 3)
Although it may seem like fun and games to preschoolers, the curriculum we follow is packed with educational elements. Games abound that teach pre-reading skills like phonemic awareness and letter and sound recognition: basic math concepts: and hands-on art projects.
Pre-K (Age 4)
Mirroring the state curriculum standards, the four year olds focus on pre-reading, early writing, and basic math. Children are engaged in many experiences that allow them to develop those pre-kindergarten skills that guarantee them success. Four year olds are excited about what they are learning as they still enjoy art, music and story time in a little more structured environment.
| | |
| --- | --- |
| Sample Schedule | Pricing |
| 8:30-9:00 - Arrival time and play | Toddler program - T & Th only |
| Pledges to flags and Bible | Preschool Program - MWF |
| Songs | Pre-K - MWF or M-F |
| 9:15-9:30 - Bible story | |
| 9:30 - Group circle time | Annual Registration Fee: |
| 10:00 - Snack | $75 |
| 10:20-11:00 - Instructional time | |
| 11:00-11:20 - Art | Tuition: |
| 11:20-11:45 - Play time | $125/month for 2 days/week |
| 11:50-12:00 - Story time | $145/month for 3 days/week |
| 12:00 - Dismissal | $220/month for 5 days/week |
| Note: Fridays...show and tell! | 5% discount for military or EMC members |