From our humble roots, Elizabeth City EMC has always been committed to glorifying God, preaching Biblical truth, and reaching out in service to the greater Elizabeth City area. Take a walk back through time by exploring the major historical milestones in our life together as a Christ-centered community.
A Farmer's Vision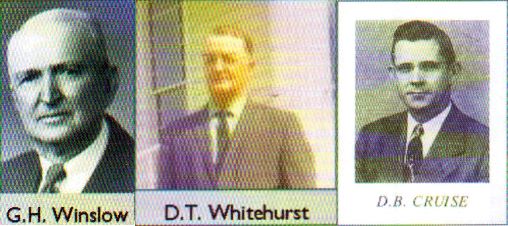 George H. Winslow, a local farmer, had a vision and the desire for a Bible-believing church which would emphasize evangelism and holiness. Believing he was led by God, he and his family, along with many other members of the community, set out to build such a church.
Active planning for the church began in 1943. D.T. Whitehurst purchased the property from the White family of Woodville, NC for the amount of $500. Over the next several months, George Winslow, Fletcher Bundy, Oscar Bundy Jr., Henry Winslow, Andrew Winslow, D.T. Whitehurst, and many others made cash donations and sacrificed their time and labor to complete the building. Most of the timber that went into the original building was supplied by George H. Winslow and sawed by Henry Winslow at the Winslow sawmill.
The search for a pastor began while the building process was well under way. After corresponding with George Winslow, the Rev. D.B. Cruise came to Elizabeth City and began holding services in the homes of Mr. Winslow and Mr. J.T. Morris until the church was completed. On September 8, 1946 the church opened its doors to the public for the first time. After several months of afternoon services, a Sunday School was established and conducted following the afternoon service.
Organization and Affiliation

After organizing as Bethel Evangelistic Church the church's first members were accepted in July of 1947. Bethel Evangelistic Church functioned independently until seeking admission into the People's Methodist Church in May, 1949.
By a majority vote, Bethel Evangelistic Church sought, and was granted, admission into the Greensboro Annual Conference of the People's Methodist Church on May 23, 1949. Then, upon a national merger of the People's Methodist Church and the Evangelical Methodist Church in July of 1962, we became Elizabeth City Evangelical Methodist Church.
Growth and Expansion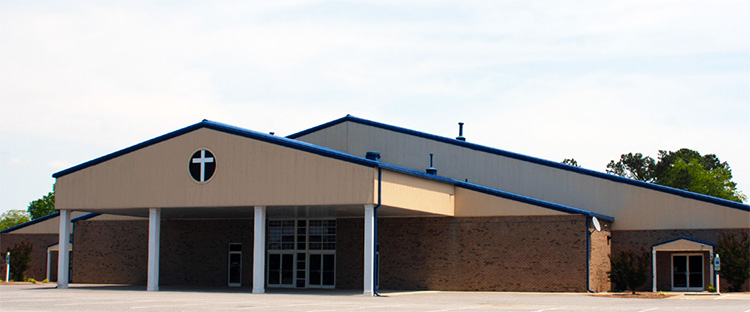 A series of building renovations and expansion projects have taken place over the years as the church has grown, with various phases of expansion completed in 1946, 1972, and 2004. Most recently was the completion of our FYF (Families, Youth, and Fellowship) Center which was dedicated in June of 2007 and contains over 29,000 feet of usable worship, classroom, office, and fellowship space. As stewards of all God has blessed us with, we desire to use these facilities to the glory of God and the fulfillment of his vision for our church in this region.